Master's in Counseling Psychology at KU
---
Program Overview
The master's degree in counseling psychology at the University of Kansas prepares individuals aspiring to work as counselors or in counseling-related fields or those hoping to proceed on into doctoral training. Master's degree students see actual clients at external sites and in our in-house training clinic and provide supervised counseling services to adults and adolescents while applying positive psychology and strengths-based counseling interventions. Our program faculty give priority to mentoring and training the next generation of multiculturally competent counselors.
Career Outcomes in Counseling Psychology
Students who graduate from KU's master's degree in counseling psychology meet the academic requirements for the LPC (Licensed Professional Counselor) in Kansas. Professional counselor licensure is regulated by the Kansas Behavioral Sciences Regulatory Board. Prospective students are encouraged to research the licensure requirements of the states in which they hope to practice to ensure that they select the graduate program that best suits their needs. In addition to completing a master's degree in counseling psychology, requirements for individuals interested in pursuing licensure as a professional counselor include:
Individual must be at least 21 years of age;
Individual must pass an examination required by the Behavioral Science Regulatory Board, and must have an application on file six weeks prior to the exam; and
Individual must satisfy the board's inquiry that he/she is a person who merits the public's trust.
For more information on specific Kansas professional counselor licensure requirements, please visit the Kansas Behavioral Sciences Regulatory Board web site. Potential position titles after graduation could include:
Professional counselor;
Academic counselor;
Career counselor
In addition, many graduate students who complete the master's degree in counseling psychology leave the program prepared to pursue advanced studies at the doctoral level.
#7
Public School of Education & Human Sciences
240
Supervised practicum contact hours
60
Credit hours of graduate coursework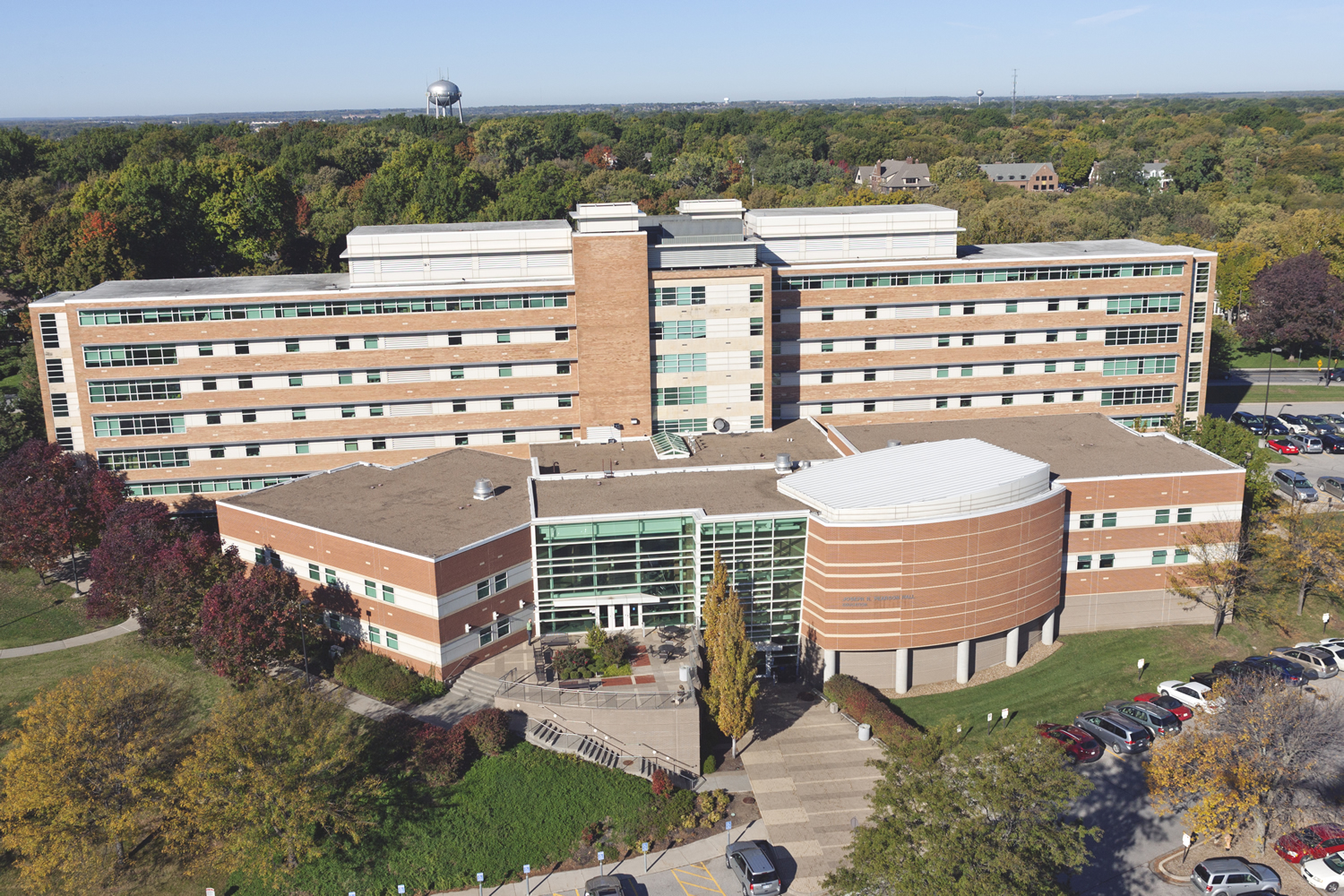 Department of Educational Psychology
University of Kansas
School of Education and Human Sciences
Joseph R. Pearson Hall , Room 621
1122 West Campus Rd.
Lawrence , Kansas 66045-3101
Accreditation
The master's degree in counseling psychology at KU is accredited by the Masters in Psychology & Counseling Accreditation Council (MPCAC), which is approved by the Council for Higher Education Accreditation (CHEA), for the period of July 2017 through July 2027.
Learn more about the MPCAC